Is it Time to Replace Your HVAC System?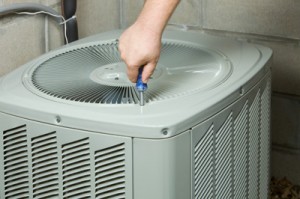 Your HVAC system is a major investment and you understandably want to keep it running for as long as possible. However, there comes a point when continuing to repair it costs more money than replacing it. You need to consider your comfort as well as your return on investment when making this choice. Is it Time to Replace Your HVAC System?
According to the federal Energy Star program, replacing a cooling system more than 10 years old or a heating system more than 15 years old can save you up to 20 percent on your utility costs every year. That is because the Environmental Protection Agency (EPA) requires today's HVAC equipment to meet strict standards of energy efficiency that wasn't required of earlier models.
Other Indications Favoring New HVAC Installation
You don't necessarily need to replace your air conditioner or furnace if you only notice one of these issues periodically. The time to take action is when the following problems occur regularly despite your efforts to fix them:
The heat or cool air in your home is unevenly distributed, meaning you are too cold in some rooms and too hot in others.
Your energy bills increase monthly, despite regular preventive maintenance and timely repairs.
There is excess humidity in your home.
Your HVAC system makes loud and sudden noises.
You notice dust in your heat registers even though you keep up with changing the filter in your HVAC system.
We're Here to Help
At Kiwi AC & Heating, we enjoy helping our residential and commercial customers stay comfortable. We welcome you to contact us to discuss which new HVAC system is most appropriate for your heating and cooling needs. Our company installs new equipment from some of the top names in the industry, including Carrier, Bryant, Amana, and Trane. Additionally, we offer free estimates to help you budget.