Spring Checklist for your AC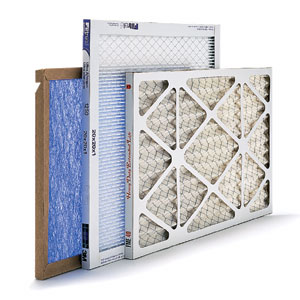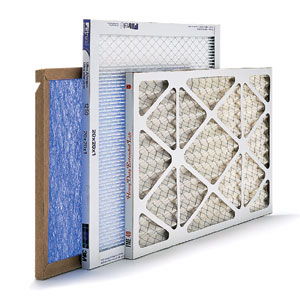 Spring is finally upon us, and that means warmer weather is here or on its way. Don't get caught without air conditioning on the first hot day; take a few simple steps now to ensure your AC unit is waiting on you, and you're not waiting on it.
Change Filters: Filters clog easily especially in dusty areas, preventing proper air flow, and causing the AC to work harder. Make your AC more efficient by replacing the filters every one to three months. Secure a ladder, remove the filter, and take a picture with your phone to prevent any confusion once you're faced with options at the hardware store. Toss the old one, secure the new one, and you're done!
Air Vents: Don't make the mistake of blocking your air vents with photography, or paintings; they may not be the most aesthetically pleasing part of your home, but they are absolutely necessary, and if they're blocked, they aren't going to work.
Protect your AC: Build a small fence around your AC unit to keep pets and wild animals away from it. If you have male dogs, remember they think it's their job to mark everything in their territory, and male dog urine is extremely corrosive. A small fence that doesn't block air flow will do the trick.
Schedule an AC Maintenance Service: Have a professional get your AC ready for Spring by washing out the condenser coil, measuring and replenishing freon levels, and visually inspecting for refrigerant leaks. The pros will also check supply and return air temperature, inspect electrical disconnect for proper operation, tighten electrical connections, measure and record volts/AMPS on motors, and inspect any possible safety controls.
Buying a New AC: Whether you're replacing an old AC unit, or buying one for the first time, spring is the time to do so. Don't wait for summer and sleepless nights before you get the AC installed. The US Department of Energy suggests, "Central air-conditioning systems need to be sized by professionals. Buying a bigger room air conditioner won't necessarily make you feel more comfortable during the hot summer months. In fact, a room air conditioner that's too big for the area will perform less efficiently and less effectively than a smaller, properly sized unit. The reason: an over-sized unit will cool the room to the thermostat set-point before proper de-humidification occurs, making the area feel "clammy" and uncomfortable." Let the pros asses what size and type of AC unit will be best for your home.
Please Contact Kiwi AC & Heating today for all of your HVAC needs from professionals with over 20 years of experience.