The Most Reliable HVAC Systems
Central Air Conditioning Systems
Big energy savings over earlier central air systems is a good reason to install a new AC system or replace one that's lost its cool. Keep the following tips in mind to help you buy the right system.
Underestimate your cooling needs, and you could be sweating. Buy more power than you need, and your living space may become cold and clammy. Any contractor you hire should calculate the size of the cooling equipment you need by using such recognized methods as the Air Conditioning Contractors of America.
Gas Furnaces
They're not the sexiest of home purchases, but today's hot new furnaces promise steady warmth and attractive energy savings.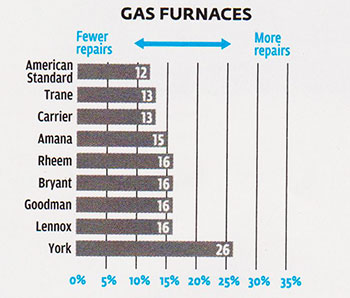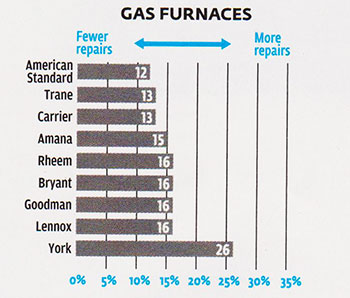 Replacing the old furnace in your central-heating system with a new, more efficient model can offset volatile energy prices. Money aside, today's furnaces pollute less and boost comfort by producing heat more steadily than older furnaces.
Contact Kiwi AC & Heating to learn more!
Read the full article from Consumer Reports.